Lowongan Product Marketing RAC-PT LG ELectronics Indonesia
Product Marketing RAC-PT LG ELectronics Indonesia
Jakarta Selatan (Jakarta Raya) |
Ditayangkan: 29-August-2017
|
Tutup pada 28-September-2017
---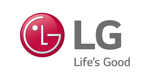 Syarat & Ketentuan lowongan Product Marketing RAC-PT LG ELectronics Indonesia
Info! Masih SMA/SMK dan belum menemukan tempat kuliah? Bergabunglah dengan kami di Akademi Telkom Jakarta >>> Info lebih lanjut di Instagram @akademitelkom
Sebelum Anda melamar lowongan Product Marketing RAC-PT LG ELectronics Indonesia terbaru ini atau menekan tombol Lamar di JOBSTREET, Anda harus mengerti dan menjalankan setiap ketentuan dari situs kami (pengelola loker.akademitelkom.ac.id) berikut:
Iklan lowongan kerja ini hasil SHARE GRATIS dari web jobstreet.co.id, kami tidak akan pernah meminta biaya baik secara langsung maupun melalui perusahaan bersangkutan.
Iklan lowongan kerja ini dibuat oleh PT LG ELectronics Indonesia , kami tidak mengubah / menambahkan / memvalidasi setiap lowongan kerja secara langsung.
Segala transaksi yang terjadi saat Anda melamar dalam iklan Product Marketing RAC-PT LG ELectronics Indonesia di luar tanggung jawab kami.
Di situs kami ini terdapat link, berupa banner maupun text, ke situs lain. Kami tidak betanggungjawab atas isi dan akibat yang ditimbulkan dari situs-situs tersebut
LG Overview
LG Electronics is a global leader and technology innovator in consumer electronics, mobile communications and home appliances, employing more than 84,000 people working in 112 operations including 81 subsidiaries around the world.
LG Electronics' innovative products enhance people's lives, and have established a corporate culture based on challenge and innovation. LG's culture of non-stop innovation is prompting us to lead through change. The sky's the limit with LG Electronics.
Since its establishment in 1958, LG Electronics has pioneered the electronics industry in
Korea and made a significant contribution to its ascent into the nation's signature industry with
world-class competitiveness. Based on our sense of pride and duty as the nation's leading
corporation, LG Electronics will strive to become a sustainable business that fulfills its
social responsibilities by delivering differentiated value to diverse stakeholders.
LG Electronics Indonesia, one of Asia's largest subsidiaries formerly known as Goldstar Astra established in 1990. Currently, LG Electronics Indonesia is the main national strength in the electronics and telecommunications products with more than 5,000 employees across Indonesia.
With a vision to be the Number 1 Electronic Company in Indonesia, LG Electronics Indonesia determined to create product leadership with Indonesian market-oriented and leadership in marketing through different strategies. Thus, LG Electronics Indonesia is committed to the cultivation of talented people to develop global competitiveness.
LG Today
global leader in technological innovations for consumer electronic products,
mobile communication devices, and home appliances, LG Electronics is organized into
five business divisions: Home Entertainment (HE), Mobile Communications (MC),
Home Appliance (HA), Air Conditioning & Energy Solution (AE), and Vehicle Components (VC).
LG Electronics demonstrates strong product leadership in segments such as TV, mobile handset,
air conditioner, washing machine, and refrigerator (as of July 1, 2014, LG Electronics expanded its
business organizations from four business companies (HE, MC, HA, and AE Company) to five,
establishing the Vehicle Complements (VC) Company
Job Requirements

• A Bachelor Degree is required;
• 2+ years of experience in a product management/marketing role is required;
• Prior experience working within a product marketing organization/capacity is required;
• Strong Microsoft Office skills (Excel, Word, PowerPoint, and Outlook) are required;
• Must be extremely detailed oriented with strong analytical skills;
• Must have strong negotiation, leadership and professional presentation skills;
• Must be open and able to learn new systems and have a desire to improve processes;

Role and Responsibility
Product Management
• Distribution of Product Roadmap, competitive comparison among other product related collateral/materials;
• Market Intelligence, competitive landscape analysis.
Marketing Support
• New Product Launch activities – development of launch assets, customer facing collateral, development of online product pages, development of launch campaigns, system set-up, and any other key deliverables;
• Creation/ Development / Updates/ Distribution of collaterals – datasheets, technical specifications, infographics, digital assets, brochures, literatures, etc.;
• Product messaging and positioning; developing the key product strategies and campaigns, working closely with MarCom Dept;
• Content development and management of online assets (LG.com, partner sites and syndication partners);
• Training – develop materials and execute training for internal/external sales team and field marketing reps
Tradeshows
• Participating in key tradeshows and events (SME and general work);
• Coordinate requirements –collateral, signage, materials (working with the events team) for events/tradeshows.
Advertising
• Work with MarCom and agencies to ensure proper product positioning and messaging for print ads, customer facing promotion;
• Work with the channel marketing team for any partner related programs.
LG is always seeking out committed and enthusiastic team players. Exceptional individuals who possess the necessary skills to perform at the highest-level. Keen thinkers who armed with both professionalism and a desire to take an active role on the global stage. And achievers well-versed in global market issues, with cultivated knowledge, expertise, and an engaging work style.
At LG Electronics, we call the talented people that we seek—"The Right People"—they are those who will fit in well with the company's corporate culture and who are determined to succeed. They are dedicated and enthusiastic, with a marked and insatiable hunger for challenge. They are pro-active, highly competent, and able to take quick and decisive action. They bring 100% determination to the pursuit of short-and long-term goals—equally dedicated to performing brilliantly, with a passion for the big win.
LG Electronics will allow you to realize your dreams. Our corporate environs promote respect and nurture individual creativity, offering the keen opportunities for growth and rewarding exceptional performance at every level. In all, LG is a pretty great place to work.
LG Apply Fair Business that compliance with law regulation and there's no discriminate against race, religion, age, gender, family status or disability during recruitment process.
Other Information
For more information about LG Electronics Indonesia, please visit www.lg.com/id (website) or http://lgindonesiablog.com/ (blog) or @careeratLG (twitter)
ALAMAT : PT LG ELectronics Indonesia
Jalan Sultan Iskandar Muda, Kebayoran Lama, South Jakarta City, Jakarta, Republic of Indonesia
Product Marketing RAC-PT LG ELectronics Indonesia
274 1065176
Aplikasi Angka Terbilangs 43491 dalam berbagai bahasa
|
Aplikasi Nilai Bitcoin 43491 dalam rupiah
|
Aplikasi SHA-1 (Secure Hash Algorithm 1) dari 43491
|
Aplikasi Text to MD5 untuk nilai 43491
|
Aplikasi Password Rating Hash dalam bentuk 43491
Apakah lowongan Product Marketing RAC-PT LG ELectronics Indonesia asli (bukan palsu)?
Untuk mengecek apakah lowongan yang ditawarkan oleh PT LG ELectronics Indonesia adalah jujur (bukan penipuan) berikut beberapa tipsnya:
Pastikan bahwa PT LG ELectronics Indonesia merupakan salah satu perusahaan terpercaya dan kredibel. Silakan memeriksa dari hasil pencarian Google apakah perusahaan itu benar-benar asli (bukan fiktif). Periksa juga tanggapan dari pengguna atau pegawai dari PT LG ELectronics Indonesia .
Berhati-hatilah dengan perusahaan yang hanya menggunakan alamat email publik/gratisan (seperti @gmail atau @yahoo.com) atau SMS (termasuk aplikasi sejenis telegram atau whatsapp ) sebagai media komunikasi. Perusahaan akan lebih meyakinkan jika memiliki telepon kantor sendiri atau alamat email domain web perusahaan.
Jika Anda dimintai uang untuk alasan apapun, sebaiknya Anda tidak menghiraukan lowongan tersebut. Beberapa alasan sering dipakai adalah biaya seragam, biaya training (pelatihan), biaya penggantian materai, dan membayar formulir/surat perjanjian.
Pastikan bahwa lowongan yang Anda incar sesuai dengan judul dari lowongan ini, yaitu Product Marketing RAC-PT LG ELectronics Indonesia . Pastikan Anda tidak ditawari bisnis investasi yang mencurigakan atau menjadi member MLM yang tidak jelas.
Pendidikan