Lowongan Digital Marketing Manager-Karma Group
Digital Marketing Manager-Karma Group
Denpasar (Bali) |
Ditayangkan: 23-March-2018
|
Tutup pada 22-April-2018
---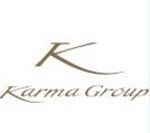 Syarat & Ketentuan lowongan Digital Marketing Manager-Karma Group
Sebelum Anda melamar lowongan Digital Marketing Manager-Karma Group terbaru ini atau menekan tombol Lamar di JOBSTREET, Anda harus mengerti dan menjalankan setiap ketentuan dari situs kami (pengelola loker.akademitelkom.ac.id) berikut:
Iklan lowongan kerja ini hasil SHARE GRATIS dari web jobstreet.co.id, kami tidak akan pernah meminta biaya baik secara langsung maupun melalui perusahaan bersangkutan.
Iklan lowongan kerja ini dibuat oleh Karma Group , kami tidak mengubah / menambahkan / memvalidasi setiap lowongan kerja secara langsung.
Segala transaksi yang terjadi saat Anda melamar dalam iklan Digital Marketing Manager-Karma Group di luar tanggung jawab kami.
Di situs kami ini terdapat link, berupa banner maupun text, ke situs lain. Kami tidak betanggungjawab atas isi dan akibat yang ditimbulkan dari situs-situs tersebut
Karma Group is headed by Chairman and founder, John Spence, Ernst & Young Entrepreneur of the Year 2010. In June 2013, John was invited to join leading entrepreneurs from around the world in Monaco to join the judging panel for the Ernst & Young World Entrepreneur of the Year. In July 2013, John was honored by the Yale University School of Architecture by being appointed the Edward P. Bass Distinguished Visiting Architecture Fellow for the fall semester 2013/2014 and is lecturing at UCLA in 2015. Karma Royal Group is comprised of Royal Resorts, Karma Resorts, Karma Estates, Beach Clubs International and Karma Spa and has undergone significant expansion to its global network in recent years.
This expansion includes the acquisition of Karma St. Martin's on the idyllic Isles of Scilly in UK, Karma Reef on Gili Meno, Lombok; Karma Bavaria ski resort in Germany; the iconic Karma Rottnest on Rottnest Island, Western Australia; and the development of Karma Bahamas on Little Harbour Island, Bahamas. Not to mention the purchase of one of Europe's iconic estates - the magnificent former country home of Laura Ashley "Le Preverger" in the Cote D'Azur, France and the "Final Release" at flagship property Karma Kandara in Bali, Indonesia.
Further expansion includes land acquisition and development plans in Cuba, Brazil, Japan, India, Thailand, Indonesia, Europe, North America, the Caribbean and one of the world's most remote islands – Saint Helena in the South Atlantic. Karma Royal Group continues to set industry benchmarks with its passion and innovation in providing new products to engage its over 60,000 members and loyal clients throughout the world.
With considerable plans for expansion internationally, which will include product development, branding, and massive lead generation campaigns, both paid and organic, we are now looking to recruit an exceptionally talented and well presented individual for the position of: DIGITAL MARKETING MANAGER to be focused on both the AUSTRALIAN / NZ and DOMESTIC markets.
Your role and responsibility would include:
Plan, present and execute agreed online marketing strategies that follow agreed monthly and yearly budgets / targets.
Take ownership of various brands and marketing websites associated with the Karma Group, whilst working closely with the Technology Team as well as your own web development and enablement team. This will include usability studies, design, content, tracking conversion rates, retargeting, and general upgrade and improvements of designated websites.
Devise strategies to drive online traffic to the various designated websites, with the objective of generatng enquiries / leads. You will utilise a range of techniques including SEO, PPC, SEM, retargeting e-crm and creation of engagement with through quality product selection.
Oversee all social media strategies for designated marketing brands.
Review new technologies and keep the company at the forefront of developments in the forever advancing digital marketing world.
Develop and execute email marketing strategies to existing brand / company databases.
Manage and oversee the work load, bugets and targets for the whole digital marketing team.
Skills/ Knowledge required:
Minimum of 5+ years experience as a Digital Marketing Manager.
Excellent understanding of current online marketing concepts, strategies and best practices.
Extensive proven experience of working within a digital marketing environment, with PPC, SEO and Social marketing experience.
Strong Organizational and Project execution skills.
Ability to deliver budgets and targets with set budget spend.
Excellent verbal and written communication
Karma Group is an award-winning international travel, lifestyle, entertainment and hospitality brand offering extraordinary experiences and exclusive curated entertainment in the world's most beautiful locations. From soulful spas to happening beach parties, historic hotels and designer resorts, Karma Group is created for five-star travellers who understand that reaching their destination is only the start of their journey.
ALAMAT : Karma Group
Jalan By Pass Ngurah Rai No. 61, Suwung Kauh, Bali, Indonesia
Digital Marketing Manager-Karma Group
274 1043043
Aplikasi Angka Terbilangs 124424 dalam berbagai bahasa
|
Aplikasi Nilai Bitcoin 124424 dalam rupiah
|
Aplikasi SHA-1 (Secure Hash Algorithm 1) dari 124424
|
Aplikasi Text to MD5 untuk nilai 124424
|
Aplikasi Password Rating Hash dalam bentuk 124424
Apakah lowongan Digital Marketing Manager-Karma Group jujur (bukan penipuan)?
Untuk mengecek apakah lowongan yang ditawarkan oleh Karma Group adalah asli (bukan palsu) berikut beberapa tipsnya:
Pastikan bahwa Karma Group adalah salah satu perusahaan kredibel dan terpercaya. Silakan mengecek di Google apakah perusahaan itu benar-benar ada. Cek juga review yang mungkin pernah tersedia dari karyawan Karma Group .
Berhati-hatilah dengan perusahaan yang hanya menggunakan SMS (termasuk aplikasi seperti whatsapp atau telegram) atau alamat email publik/gratisan (seperti @gmail atau @yahoo.com) sebagai media berkomunikasi. Perusahaan yang asli dan jujur biasanya akan menggunakan alamat email domain web perusahaan atau telepon kantor.
Jika Anda dimintai uang untuk alasan apapun, sebaiknya Anda tidak menghiraukan lowongan tersebut. Beberapa alasan yang digunakan adalah biaya formulir/surat perjanjian, biaya materai, biaya seragam, dan biaya training (pelatihan).
Pastikan bahwa lowongan yang Anda incar sesuai dengan judul dari lowongan ini, yaitu Digital Marketing Manager-Karma Group . Pastikan Anda tidak menjadi member MLM yang tidak jelas atau bisnis investasi yang mencurigakan.
Industri
Do not Panic. No System is Safe. No Damage given to your Website. Please patch your System. The ACTION is not a crime and sin, it is just to show your website vulnerability and spread our ideological messages !