Lowongan Field Application Engineer(Presales)-CommScope Solutions Singapore Pte Ltd
Field Application Engineer(Presales)-CommScope Solutions Singapore Pte Ltd
Jakarta Raya |
Ditayangkan: 21-March-2018
|
Tutup pada 20-April-2018
---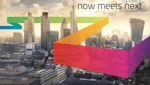 Syarat & Ketentuan lowongan Field Application Engineer(Presales)-CommScope Solutions Singapore Pte Ltd
Info! Masih SMA/SMK dan belum menemukan tempat kuliah? Bergabunglah dengan kami di Akademi Telkom Jakarta >>> Info lebih lanjut di Instagram @akademitelkom
Sebelum Anda melamar lowongan Field Application Engineer(Presales)-CommScope Solutions Singapore Pte Ltd terbaru ini atau menekan tombol Lamar di JOBSTREET, Anda harus mengerti dan menjalankan setiap ketentuan dari situs kami (pengelola loker.akademitelkom.ac.id) berikut:
Iklan lowongan kerja ini hasil SHARE GRATIS dari web jobstreet.co.id, kami tidak akan pernah meminta biaya baik secara langsung maupun melalui perusahaan bersangkutan.
Iklan lowongan kerja ini dibuat oleh CommScope Solutions Singapore Pte Ltd , kami tidak mengubah / menambahkan / memvalidasi setiap lowongan kerja secara langsung.
Segala transaksi yang terjadi saat Anda melamar dalam iklan Field Application Engineer(Presales)-CommScope Solutions Singapore Pte Ltd di luar tanggung jawab kami.
Di situs kami ini terdapat link, berupa banner maupun text, ke situs lain. Kami tidak betanggungjawab atas isi dan akibat yang ditimbulkan dari situs-situs tersebut
CommScope® (www.commscope.com) is one of the world's premier network infrastructure providers. We enable and empower many of the top-performing networks in existence today. We serve customers in more than 100 countries across wireless, enterprise and broadband markets. Our size, reach, supply chain, operational precision, and responsive personnel power our advances into new forms of communication. This forward-thinking approach is supported by a long tradition of excellence—CommScope was instrumental in the creation of cable TV infrastructure, the first wireless networks, the first data centers and the first intelligent buildings. Our experts have helped write the standards for nearly every network technology evolution for more than a generation. We've remained at the forefront of every wireless technology evolution—leading the advancement of coaxial, twisted-pair and fiber-optic technology.
To provide highly visible customer support through the performance of on-site installation, servicing, and repair of complex systems and equipment. Evaluate operational quality of equipment, instruct customer in operation and maintenance of system, serve as technical liaison with customer on admin and technical matters for assigned projects, and interpret customer needs.
Responsibilities:
Provide product and technical support to external and internal customers as contributing team member

Provide pre-sales technical support for development and implementation of complex products/applications/solutions for CommScope product lines, to include modification of product application to meet customer network configuration

Provide technical assistance through sales presentations, product demonstrations, installation, and maintenance of CommScope products

Provide product and application training to end users, channel partners, and system integrators.

Provide post-sales technical expertise during installation, implementation, testing, and maintenance of CommScope products

Our Requirements:

Bachelor degree/Diploma in Electronics, Electrical, Telecommunication, Computer or appropriate field or local equivalent with minimum 5 years of experience

Possess current industry technical certification (preferred) (BICSI RCDD, BICSI DCDC, BICSI OSP, FTTH)

Computer and office skill required (MS Office, Window Unix OS, Web programming and Database, Visio or CAD Drawing)

A minimum of 5 years structured cabling system design experience

Knowledgeable of local building, electrical and data-communication codes and regulations (e.g. NEC, CSA, IBC)

Knowledgeable of local structured cabling standards (e.g. ANSI/TIA 568C, ISO 11801, ANSI/TIA-942-A)

Working knowledge of Data Center functional areas (MDA, HDA, EDA, ZDA, EF) and familiar with data center industry trends

Subject matter expert in many Cabling Solution and product ranges across assigned CommScope Concentration(s)

Ability to influence, train, and mentor channel partners and system integration partners

Deal closing skills to assist sales force Influence outcome of a tender response technically through product expertise combined with strategic thinking in commercial landscape

Ability to create and deliver sales and training presentations with confidence and customer-facing skill

Excellent verbal and written communication skills

Strong interpersonal skills including the ability to establish and maintain relationships

Advanced technical skill set and well-developed problem-solving abilities

Test procedure and field test equipment for copper and fiber knowledge require

Excellent problem-solving skills are important in this role drive for results in addressing customer challenges important

Project management experience required

Possess vehicle and driving license
CommScope believes that our employees are our competitive advantage. This perspective is supported by a rich tradition of developing talent from within our company - and by adding new professionals who are passionate about growing alongside us as we evolve.
To sustain the future growth of the company, CommScope focuses on The Five Rights:
The right people…
In the right positions…
With the right skills…
Doing the right things…
At the right time
ALAMAT : CommScope Solutions Singapore Pte Ltd
Jakarta
Field Application Engineer(Presales)-CommScope Solutions Singapore Pte Ltd
274 1064912
Aplikasi Angka Terbilangs 123217 dalam berbagai bahasa
|
Aplikasi Nilai Bitcoin 123217 dalam rupiah
|
Aplikasi SHA-1 (Secure Hash Algorithm 1) dari 123217
|
Aplikasi Text to MD5 untuk nilai 123217
|
Aplikasi Password Rating Hash dalam bentuk 123217
Apakah lowongan Field Application Engineer(Presales)-CommScope Solutions Singapore Pte Ltd asli (bukan palsu)?
Untuk mengecek apakah lowongan yang ditawarkan oleh CommScope Solutions Singapore Pte Ltd adalah jujur (bukan penipuan) berikut beberapa tipsnya:
Pastikan bahwa CommScope Solutions Singapore Pte Ltd merupakan salah satu perusahaan terpercaya dan kredibel. Silakan memeriksa dari hasil pencarian Google apakah perusahaan itu benar-benar asli (bukan fiktif). Periksa juga tanggapan dari pengguna atau pegawai dari CommScope Solutions Singapore Pte Ltd .
Berhati-hatilah dengan perusahaan yang hanya menggunakan alamat email publik/gratisan (seperti @gmail atau @yahoo.com) atau SMS (termasuk aplikasi sejenis telegram atau whatsapp ) sebagai media komunikasi. Perusahaan akan lebih meyakinkan jika memiliki telepon kantor sendiri atau alamat email domain web perusahaan.
Jika Anda dimintai uang untuk alasan apapun, sebaiknya Anda tidak menghiraukan lowongan tersebut. Beberapa alasan sering dipakai adalah biaya seragam, biaya training (pelatihan), biaya penggantian materai, dan membayar formulir/surat perjanjian.
Pastikan bahwa lowongan yang Anda incar sesuai dengan judul dari lowongan ini, yaitu Field Application Engineer(Presales)-CommScope Solutions Singapore Pte Ltd . Pastikan Anda tidak ditawari bisnis investasi yang mencurigakan atau menjadi member MLM yang tidak jelas.
Pendidikan