Lowongan HR Head-PT Herlina Indah (Enesis Group)
HR Head-PT Herlina Indah (Enesis Group)
Jakarta Timur (Jakarta Raya) - Jakarta Industrial Estate Pulogadung |
Ditayangkan: 22-May-2019
|
Tutup pada 21-June-2019
---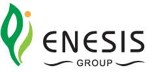 Syarat & Ketentuan lowongan HR Head-PT Herlina Indah (Enesis Group)
Info! Masih SMA/SMK dan belum menemukan tempat kuliah? Bergabunglah dengan kami di Akademi Telkom Jakarta >>> Info lebih lanjut di Instagram @akademitelkom
Sebelum Anda melamar lowongan HR Head-PT Herlina Indah (Enesis Group) terbaru ini atau menekan tombol Lamar di JOBSTREET, Anda harus mengerti dan menjalankan setiap ketentuan dari situs kami (pengelola loker.akademitelkom.ac.id) berikut:
Iklan lowongan kerja ini hasil SHARE GRATIS dari web jobstreet.co.id, kami tidak akan pernah meminta biaya baik secara langsung maupun melalui perusahaan bersangkutan.
Iklan lowongan kerja ini dibuat oleh PT Herlina Indah (Enesis Group) , kami tidak mengubah / menambahkan / memvalidasi setiap lowongan kerja secara langsung.
Segala transaksi yang terjadi saat Anda melamar dalam iklan HR Head-PT Herlina Indah (Enesis Group) di luar tanggung jawab kami.
Di situs kami ini terdapat link, berupa banner maupun text, ke situs lain. Kami tidak betanggungjawab atas isi dan akibat yang ditimbulkan dari situs-situs tersebut
Enesis Group was founded is Jakarta, Indonesia in 1988 as a limited company based in Pulo Gadung Industrial Estate, East of Jakarta.

The group began its production line manufacturing Sari Puspa/SOFFELL, a mosquito repellent lotion develop through several in-depth marketing and product researches. Sari Puspa/SOFFELL, an innovative product within its category, quickly proved to be a success in the highly competitive mosquito repellent market against multinationals companies like: Bayer, Johnson & Son, Unilever and other local giants. Controlling over 95 % markets share, SOFFELL then successfully developed the critical mass to become the biggest mosquito repellent outside the United States of America.

The success of Soffell led the company to expand its business to the healthy beverage sector in 1996 with the launch of Adem Sari/SENSACOOL. An herbal supplementary powder drink, SENSACOOL improves the body digestion system, clear up constipation and heals sore throat and canker sore. Supported with intensive advertising and promotion in television commercial, SENSACOOL expanded the market and became brand leader, and still sustaining it despite of the ferocious competition.

Another product to be an accomplishment for Enesis Group was VEGETA, a natural fibre powder drink, launched in 2000. Fueled by the market''92s growing understanding for natural fibre intake as a requirement for healthy digestion in modern lifestyle, VEGETA appealed to all levels of the markets. Ingeniously highlights its convenience to complement the modern meals with the daily fibre diets requirement, VEGETA''92s immediate market demands proves to be and outstanding achievement for the company. Other products founded recently also achieved success and growth through concerted marketing effort.

Today, Enesis Group has two manufacturing plants producing 5 leading brands in household care, personal care and functional food products. With over than 1,000 employees and solid financial conditions, the group, now divided into food and non-food entities, is continuing its establishment as one of the most prestigious and healthy pharmaceutical company in the country. Going forward, the group aims to outgrow its national market boundary to develop regional and international brands.
Job Description :
Responsible for senior level decision making for strategic business direction of the organisation
Develop and implement an annual agenda for HR strategy in line with the business plan.
Defining and building the right company culture and employee mindset
Design, develop, improve and drive HR programs and initiatives
Assess and develop the management staff
Identify needs in training, recruitment, talent development, and other HR functions as necessary
Responsible of the development in all HR spectrum - recruitment, C&B, people development, performance review, training and development, organisational development and strategic HR needs
Partners with directors to execute business-specific HR strategies
Ensure that all employee relations issues are properly identified, reported and resolved
Responsible for the periodic HR planning and budgeting
The Successful Applicant :
Candidate must possess at least Master's Degree/Post Graduate Degree in Business Studies/Administration/Management, Human Resource Management, Law or equivalent.
Candidate will have at least 10-15 years of experience in HR. A large portion of that tenure should be in a strategic level. Ideally, the candidate will have an extensive tenure in multinational companies.
Candidate will have had a proven experience in in strategic business partnering in either a multinational or local working environment, as well as practical experience in all HR spectrum.
From a soft skill stand point, this position will require someone with an open and collaborative communications style. Someone with high initiatives and the willingness to still do the dirty work while having the capability to think strategically.
Enesis Group is strongly committed to become a world leader in the area of healthy drink and selected FMCG (Fast Moving Consumer Goods) product category. To achieve this vision, Enesis Group always tries to
Create innovative products which are able to provide a solution according to the consumers' needs
Understanding the consumers' needs becomes the main principles of the Enesis Group. The existence of Enesis Group's products, such as Adem Sari which is a solution for heatiness, Soffell with an 8-hour protection to keep the family from the dengue fever threat, Proman to stimulate energy and body freshness, Vegeta to fulfill the needs of daily fiber intake, and other innovative products which is a proof that Enesis always strive to create products according to the consumers' needs.
Ensure that all products are in good quality
Quality assurance and product quality are our priorities for the consumers. Being in this business for twenty five-years is a real proof of the public trust on Enesis's product quality which is able to fulfill the consumers' satisfaction. Enesis is committed to always ensure the product quality maintenance starting from its production process until the products are received by the consumers.
To achieve the aforementioned vision, Enesis is committed to:
Oriented towards the fulfillment of the consumers' needs.
Develop innovative products as a solution for the consumers' needs by maintaining the product quality, strengthen the distribution network and creative communication to the consumers.
Develop human resources that are competent, professional, and having high integrity.
Increase the public awareness and responsibility of the environment and social needs.
Market superior products to fulfill the consumers' satisfaction.
ALAMAT : PT Herlina Indah (Enesis Group)
Jalan Rawa Sumur Timur II Blok DD No.16. KIP, Jatinegara, Kota Jakarta Timur, DKI Jakarta, Indonesia
HR Head-PT Herlina Indah (Enesis Group)
274 1065158
Aplikasi Angka Terbilangs 1011576 dalam berbagai bahasa
|
Aplikasi Nilai Bitcoin 1011576 dalam rupiah
|
Aplikasi SHA-1 (Secure Hash Algorithm 1) dari 1011576
|
Aplikasi Text to MD5 untuk nilai 1011576
|
Aplikasi Password Rating Hash dalam bentuk 1011576
Apakah lowongan HR Head-PT Herlina Indah (Enesis Group) jujur (bukan penipuan)?
Untuk mengecek apakah lowongan yang ditawarkan oleh PT Herlina Indah (Enesis Group) adalah asli (bukan palsu) berikut beberapa tipsnya:
Pastikan bahwa PT Herlina Indah (Enesis Group) adalah salah satu perusahaan kredibel dan terpercaya. Silakan mengecek di Google apakah perusahaan itu benar-benar ada. Cek juga review yang mungkin pernah tersedia dari karyawan PT Herlina Indah (Enesis Group) .
Berhati-hatilah dengan perusahaan yang hanya menggunakan SMS (termasuk aplikasi seperti whatsapp atau telegram) atau alamat email publik/gratisan (seperti @gmail atau @yahoo.com) sebagai media berkomunikasi. Perusahaan yang asli dan jujur biasanya akan menggunakan alamat email domain web perusahaan atau telepon kantor.
Jika Anda dimintai uang untuk alasan apapun, sebaiknya Anda tidak menghiraukan lowongan tersebut. Beberapa alasan yang digunakan adalah biaya formulir/surat perjanjian, biaya materai, biaya seragam, dan biaya training (pelatihan).
Pastikan bahwa lowongan yang Anda incar sesuai dengan judul dari lowongan ini, yaitu HR Head-PT Herlina Indah (Enesis Group) . Pastikan Anda tidak menjadi member MLM yang tidak jelas atau bisnis investasi yang mencurigakan.
Pendidikan