Lowongan Supervisor Human Resources Development-PT. Cottonink Duo Kreasindo
Supervisor Human Resources Development-PT. Cottonink Duo Kreasindo
Jakarta Raya - Bellezza Shopping Arcade |
Ditayangkan: 10-May-2019
|
Tutup pada 09-June-2019
---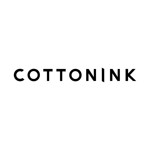 Syarat & Ketentuan lowongan Supervisor Human Resources Development-PT. Cottonink Duo Kreasindo
Info! Masih SMA/SMK dan belum menemukan tempat kuliah? Bergabunglah dengan kami di Akademi Telkom Jakarta >>> Info lebih lanjut di Instagram @akademitelkom
Sebelum Anda melamar lowongan Supervisor Human Resources Development-PT. Cottonink Duo Kreasindo terbaru ini atau menekan tombol Lamar di JOBSTREET, Anda harus mengerti dan menjalankan setiap ketentuan dari situs kami (pengelola loker.akademitelkom.ac.id) berikut:
Iklan lowongan kerja ini hasil SHARE GRATIS dari web jobstreet.co.id, kami tidak akan pernah meminta biaya baik secara langsung maupun melalui perusahaan bersangkutan.
Iklan lowongan kerja ini dibuat oleh PT. Cottonink Duo Kreasindo , kami tidak mengubah / menambahkan / memvalidasi setiap lowongan kerja secara langsung.
Segala transaksi yang terjadi saat Anda melamar dalam iklan Supervisor Human Resources Development-PT. Cottonink Duo Kreasindo di luar tanggung jawab kami.
Di situs kami ini terdapat link, berupa banner maupun text, ke situs lain. Kami tidak betanggungjawab atas isi dan akibat yang ditimbulkan dari situs-situs tersebut
Founded in 2008, COTTONINK is an independent Indonesian label that presents a selection of casual and modern ready-to-wear women's outfit that highlights the importance of quality and attitude. In order to deliver our customers' needs and wants in this digital era, we always aim to step up our game in the industry by providing weekly new arrivals and interactive social media channels. Based on data traffic, COTTONINK is having one of the highest rank on top of other local brands.
To fulfil our dream as a leading Indonesian fashion e-retailer, we need more high-spirited, creative and talented individuals to join our team. Working at COTTONINK, it's more than doing daily 9to5 or chasing deadlines, but we always strive to empower everyone in our team to learn from their mistakes, improve their strategies and develop a better planning. Now the question is, are you the one that we've been looking for?
JOB RESPONSIBILITIES:
Provide Job Analysis and Job Evaluation for every position to ensure the availibily of appropriate job description and position grading;
Develop and maintain Organization Structure breakdowns, Job Functions and Job Descriptions details according to the Company's values;
Maintain and develop all Job Descriptions from all Divisions and continously coorperate with certain Division Head to update Job Descriptions if necessary;
Conduct assesment need to determine the standard which is required to enchace staffs performance and overall company performance;
Plan. Conduct and analyze workload analisis regularly to maintain manpower planning;
Gather, compile update and analyze all data and trends related HR practices;
Provide and develop annual performance appraisal system for all employees to ensure effective performance review system;
Build compentancy model, competency dictionary for all position regard to position desription. Mapping each competency of employee. Identify training needs of employee based Competency;
Prepare monthly report for KPI Report, Announcement of New Hire and Promotion;
Develop an overall training plan to meet the current and planned requirements of organizations;
Develop, deliver and evaluate training programs and curriculum performance of employees meet the organization's requirement;
Analyzes the needs of assesment for training and staff development to enchace the effectiveness of staff preformance in achieving the goals and objectives of the company;
Other programs related to development:effective career model design, talent management design, management of learning process and employee development;
Implement and oversee methologies/strategic planning methods too strengthen employee abilities and knowledge, increase efficiency, improve leadership and achieve strategic business goal and operational objectives of the company;
Research and analyze data in relation to the alignment and success of company goals, which inludes identifying skill gaps and developing critical feedback;
Ensure manpower request submitted by users are in line with approved annual budget of Board of Director;
Conduct the whole recruitment process and taking the initiative to find the new ways to achieve recruitment targets;
Coordinate end-to-end recruitment, psyhological test, selection & promotion process;
Act and assist as an HR Generalist with his/her duties (ad-Hoc, administratives);
Update and Review Contract Employees.
REQUIREMENTS:
Candidate must possess at least Bachelor's Degree (S1) in osychology or HR Management;
Minimal 4 (four) years experiences as and OD is a MUST;
Preferably candidate who has experience as Recruitment or OD in Retail Company;
Familiar with end-to-end psychological assesment such as DISC, RPM, PAPIKOSTIK;
Good knowledge in Training Need Analysis and Training Matrix;
Expertise knowledge in Performance Management, Job Evaluation, Position Description and Competence Level;
Having capability to teach and wealth desire to share knowledge to others;
Having good capability to design and implement performance management;
Having good capability to develop Job Description and Job Evaluation;
Having good capability ti design and implement competence level;
Good presentation skill;
Patient, communicative, Flexible adn good interpersonal skill;
Having great analytical skill and observational skill;
Willing to work mobile and easy going, able to work less supervision and under pressure;
Good in numbers, consistent in Deadline;
Computer literate (Ms. Office);
Our company is growing and offers abundance opportunity for employees to grow their career with us. Share your brilliant ideas and contribute to our company success. We are looking for individual who strives our company values because we believe that the success of our business is depends on the people in it. Our company is still have a long way to go so, come and join us!
ALAMAT : PT. Cottonink Duo Kreasindo
Bellezza Shopping Arcade 3rd Floor, Permata Hijau
Supervisor Human Resources Development-PT. Cottonink Duo Kreasindo
274 1065188
Aplikasi Angka Terbilangs 1004970 dalam berbagai bahasa
|
Aplikasi Nilai Bitcoin 1004970 dalam rupiah
|
Aplikasi SHA-1 (Secure Hash Algorithm 1) dari 1004970
|
Aplikasi Text to MD5 untuk nilai 1004970
|
Aplikasi Password Rating Hash dalam bentuk 1004970
Apakah lowongan Supervisor Human Resources Development-PT. Cottonink Duo Kreasindo jujur (bukan penipuan)?
Untuk mengecek apakah lowongan yang ditawarkan oleh PT. Cottonink Duo Kreasindo adalah asli (bukan palsu) berikut beberapa tipsnya:
Pastikan bahwa PT. Cottonink Duo Kreasindo adalah salah satu perusahaan kredibel dan terpercaya. Silakan mengecek di Google apakah perusahaan itu benar-benar ada. Cek juga review yang mungkin pernah tersedia dari karyawan PT. Cottonink Duo Kreasindo .
Berhati-hatilah dengan perusahaan yang hanya menggunakan SMS (termasuk aplikasi seperti whatsapp atau telegram) atau alamat email publik/gratisan (seperti @gmail atau @yahoo.com) sebagai media berkomunikasi. Perusahaan yang asli dan jujur biasanya akan menggunakan alamat email domain web perusahaan atau telepon kantor.
Jika Anda dimintai uang untuk alasan apapun, sebaiknya Anda tidak menghiraukan lowongan tersebut. Beberapa alasan yang digunakan adalah biaya formulir/surat perjanjian, biaya materai, biaya seragam, dan biaya training (pelatihan).
Pastikan bahwa lowongan yang Anda incar sesuai dengan judul dari lowongan ini, yaitu Supervisor Human Resources Development-PT. Cottonink Duo Kreasindo . Pastikan Anda tidak menjadi member MLM yang tidak jelas atau bisnis investasi yang mencurigakan.
Pendidikan