Lowongan SPB & SPG-PT Volcom Indonesia
SPB & SPG-PT Volcom Indonesia
Kuta (Bali) |
Ditayangkan: 09-May-2019
|
Tutup pada 08-June-2019
---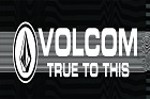 Syarat & Ketentuan lowongan SPB & SPG-PT Volcom Indonesia
Sebelum Anda melamar lowongan SPB & SPG-PT Volcom Indonesia terbaru ini atau menekan tombol Lamar di JOBSTREET, Anda harus mengerti dan menjalankan setiap ketentuan dari situs kami (pengelola loker.akademitelkom.ac.id) berikut:
Iklan lowongan kerja ini hasil SHARE GRATIS dari web jobstreet.co.id, kami tidak akan pernah meminta biaya baik secara langsung maupun melalui perusahaan bersangkutan.
Iklan lowongan kerja ini dibuat oleh PT Volcom Indonesia , kami tidak mengubah / menambahkan / memvalidasi setiap lowongan kerja secara langsung.
Segala transaksi yang terjadi saat Anda melamar dalam iklan SPB & SPG-PT Volcom Indonesia di luar tanggung jawab kami.
Di situs kami ini terdapat link, berupa banner maupun text, ke situs lain. Kami tidak betanggungjawab atas isi dan akibat yang ditimbulkan dari situs-situs tersebut
During the march dumps of 1991, Richard Woolcott and Tucker Hall set off on a snowboard trip that would forever change their lives. Tucker had just been laid off of work and jumped in the car on a routine Tahoe trip to visit Nathan Fletcher and Mark Gabriel. After riding four days of fresh, Richard called work with the excuse that they were snowed in and extended his stay. For more than a week, they awoke every morning with two new feet of snow. It was their first real experience riding powder and the new obsession wouldn't stop.
Two weeks later Richard quit his job to take some time off and snowboard. He and Tucker had also talked of starting a clothing company during the Tahoe trip but nothing was really final. Later that spring, the two came up with the idea of starting a riding company based around the three sports they enjoyed. With an initial $5000 from Richard's dad, they started the process. First the name and then the stone . Volcom was born.
The Volcom idea would incorporate a major philosophy of the times, "youth against establishment". This energy was an enlightened state to support young creative thinking. Volcom was a family of people not willing to accept the suppression of the established ways . This was a time when snowboarding and skateboarding was looked down on. The U.S. was in a recession, there were riots in LA and the Gulf War. Change was in the air. Nirvana and Pearl Jam expressed it the best.
For the first two years, Richard and Tucker traveled around the world on wild journeys with friends riding whatever they could. The business side of things was minimal. The headquarters were set up in Newport in Richard's bedroom and all sales were run out of tucker's bedroom in Huntington. The two knew nothing about how to make clothes but that didn't matter. It was all about spirit and creativity. Clothing sales for the first year were $2600.
Since those wild beginnings, the Volcom Stone has spread slowly across the world. The Company has matured internally but continues to run off the same philosophy it started with. The Volcom thinking now flows through its art, music, films, athletes and clothing
Directly responsible to and reporting to Store Supervisor / Area Coordinator
Achieving the individual sales target and assisting to achieve the store sales target
Delivering the excellent service to the customers
Running all operational aspects in assigned store
Save guarding the company's asset in the assigned store
Requirements :
max 27 years old
Well Groomed, minimum height 155 / 160 cm
Graduates with minimum High School / SMK
Minimum 1 years experience in the same position
Good communication skills, advance computer literate
Excellent spoken and written English
Highly self motivated with the ability to work under pressure and quickly adapt to unique situations.
Honest, Intelligent, Good Interpersonal skills, Good team work, and Good problem solving skills
Based in Bali
These entry-level positions are a part of our graduate training program and are necessary for candidates that seek a Sales / Marketing career with Volcom Indonesia
All applicants will be treated with the strictest confidence and only short list candidates will be notified. Please submit your CV & recent photograph to :
HRD MANAGER
Jl. Banjar Segara No. 18V Tuban – Kuta Bali
Volcom's belief that "the only constant is change" defines our willingness to embrace the complexity and diversity that exists in the world and our ability to apply it to our overall creative output. It also speaks of our open-minded approach to business and life in general. This flexible outlook enables Volcom to take on many meanings and stay relevant on many levels.
Volcom is a modern lifestyle brand that embodies the creative spirit of youth culture. The company was built on liberation, innovation and experimentation while remaining dedicated to the breakdown of established traditions. Today, Volcom stays "True To This", symbolizing integrity, authenticity, individuality and the pure fun of riding.
The goal of Volcom is to provide a connection for people who share our passion for art, music, film, skateboarding, snowboarding and surfing. We are focused on supporting athletes, artists and musicians– providing a means for creative individuals to come together and collectively express themselves. This collaborative effort is at the center of everything we do, from the ever-growing Veeco Productions film library, the grassroots "Let the Kids Ride Free" contest series, the high-profile "Volcom Pipe Pro" surf competition on down to our in-house record label – Volcom Entertainment.
ALAMAT : PT Volcom Indonesia
Jl Banjar Segara 18-V Tuban, Kuta, Bali, Indonesia 80228
SPB & SPG-PT Volcom Indonesia
274 1060048
Aplikasi Angka Terbilangs 1004093 dalam berbagai bahasa
|
Aplikasi Nilai Bitcoin 1004093 dalam rupiah
|
Aplikasi SHA-1 (Secure Hash Algorithm 1) dari 1004093
|
Aplikasi Text to MD5 untuk nilai 1004093
|
Aplikasi Password Rating Hash dalam bentuk 1004093
Apakah lowongan SPB & SPG-PT Volcom Indonesia asli (bukan palsu)?
Untuk mengecek apakah lowongan yang ditawarkan oleh PT Volcom Indonesia adalah jujur (bukan penipuan) berikut beberapa tipsnya:
Pastikan bahwa PT Volcom Indonesia merupakan salah satu perusahaan terpercaya dan kredibel. Silakan memeriksa dari hasil pencarian Google apakah perusahaan itu benar-benar asli (bukan fiktif). Periksa juga tanggapan dari pengguna atau pegawai dari PT Volcom Indonesia .
Berhati-hatilah dengan perusahaan yang hanya menggunakan alamat email publik/gratisan (seperti @gmail atau @yahoo.com) atau SMS (termasuk aplikasi sejenis telegram atau whatsapp ) sebagai media komunikasi. Perusahaan akan lebih meyakinkan jika memiliki telepon kantor sendiri atau alamat email domain web perusahaan.
Jika Anda dimintai uang untuk alasan apapun, sebaiknya Anda tidak menghiraukan lowongan tersebut. Beberapa alasan sering dipakai adalah biaya seragam, biaya training (pelatihan), biaya penggantian materai, dan membayar formulir/surat perjanjian.
Pastikan bahwa lowongan yang Anda incar sesuai dengan judul dari lowongan ini, yaitu SPB & SPG-PT Volcom Indonesia . Pastikan Anda tidak ditawari bisnis investasi yang mencurigakan atau menjadi member MLM yang tidak jelas.
Industri